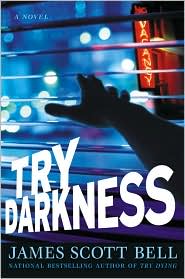 Ty Buchanan is living on the peaceful grounds of St. Monica's, far away from the glamorous life he led as a rising trial lawyer for a big L.A. firm. Recovering from the death of his fiancée and a false accusation of murder, Buchanan has found his previous ambitions unrewarding. Now he prefers offering legal services to the poor and the under-represented, from his "office" at local coffee bar The Freudian Sip. A mysterious woman with a six year old daughter comes to him for help. She's being illegally evicted from a downtown transient hotel, an interest represented by his old law firm and former best friend, Al Bradshaw. Buchanan won't back down. He's going to fight for the woman's rights.
But then she ends up dead, and the case moves from the courtroom to the streets. Determined to find the killer and protect the little girl, who has no last name and no other family, Buchanan finds he must depend on skills he never needed in the employ of a civil law firm.
5 paperback copies to giveaway thanks to Hachette!
Rules:
-You MUST be a follower.
-Leave an email, or email me so I have a way to contact you if you win.
-NO P.O. Boxes
-Only Residents of U.S. & Canda are eligable (sorry!)
Ways to Enter:
+1 follow my other blog
here
+2 follow me on Twitter
here
+1 put my button on my sidebar and leave the link
+1 follow K&K Blog on Facebook
here
+10 become a new
SwagBucks
follower using my link
LEAVE A SEPERATE COMMENT FOR EACH ENTRY!
(example: if it says +2 but two seperate entries)
Contest Ends February 4th