Nacho Mama Tees
has some of the best
offensive t shirts
around. Founded in 2004 the
t-shirt
giant offers
funny shirts
which include chuck norris shirts, hangover t shirts and zombie tshirts. They provide a variety of
funny t shirts
and
crazy shirts
. With new mens
vintage tees
and great
movie t shirts
you are sure to find one you will fall in love with!
Pete contacted me about doing another review, and, of course, I jumped at it. I got to pick out the shirt I wanted to review, and I chose the "
Recycle Shirt
", which is priced at $16.99.

Now, I got the shirt in a women's XL, but I want to make something clear. It is not
women's
sizes, per say, more like
teen
sizes. You will know what I mean if you have ever tryed on a shirt from the actual women's department and another from the Juniors (or teen) department. While in teens you might wear an XL, in women's you might wear a medium. So, if you are wanting to order a shirt from them, but you normally wear an XL in the
women's
department (NOT teens!) I would recommend looking for the plus sizes, or if they do not have them, the men's sizes. Again, this is just what I would recommend, but use your own judgement. Below I will put a size chart that the company goes by...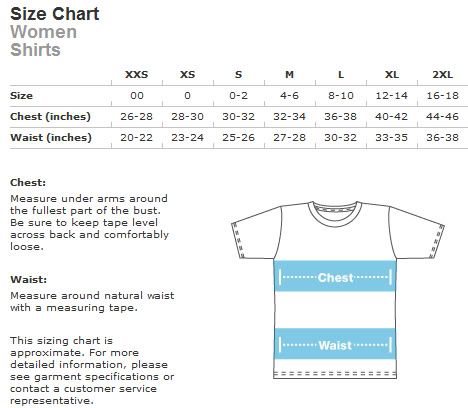 The shirt is nice and soft. The quality is great, which you can see right away by the way the shirt isn't see-through thin. It seems most white shirts now-a-days need to be worn with an undershirt, but with this shirt, that is not the case. It is able to be worn without worry that people can see-through it, yet is not so thick to make to get warm throughout the day.
I like Nacho Mama Tees because they offer shirts that you really can't find anywhere else. If you go shopping at a department store, or the mall, you can't find these funny sayings on their shirts. Sure, some shirts have funny sayings, but Nacho Mama offers unique shirts that you can't find anywhere else.
**I received a free shirt in order to write a real and honest review. All opinions are my own unless otherwise stated. I did not get paid for posting this.**